We create mobile games
F2P is our domain. We create premium quality mobile games.
About us
Stribog Games
The name Stribog is an homage towards the Slavic god of wealth and prosperity, Strzybog.

As our ancestors put their hearts and passion into everything they did, we create games taking full advantage of myths, legends and the reality that surrounds us. In our work we are inspired by the native Slavic culture, providing players from all over the world with products produced at the highest level.

Our team consists of people for whom the world of mobile games has no secrets. We are not a large corporation - Stribog Games consists of several dozen people working together like a family - but very close-knit and loyal.
See more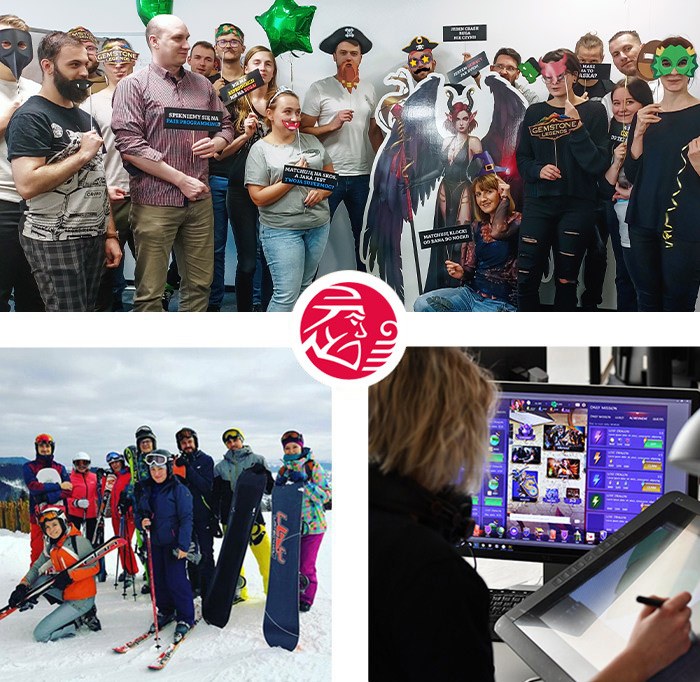 Our games
Gemstone Legends
Dark portals appeared in the world. The hordes of corrupted monsters flood the world. Lead the powerful army, ride mythical dragons and save the world from extinction.
See more
Our games
Animatch Friends
We combine two of the sweetest things in the world - jellies and animals! Is this really a good idea? The first reactions of the players confirm it!
See more
Recommend to work
If not you, maybe one of your friends?